About The Company:
Ramco Advanced intended to deliver the group business and values to the medical field.
Since 2012, we introduce Ramco to Kuwait local market to deliver a reliable health care service & products to our customers. Currently Ramco Advaned Company is delivering its business and service for the whole Arab Gulf region through it is subsidiaries. Our honest sales team and excellent after sales support were the gold tools to gain our customers trust.
Opening Hours
Sat-Thu8 AM-5 PMFriday Holiday
Quality Certificates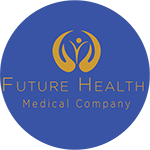 Subscribe to Newsletter
Get healthy news and solutions to your problems from our experts!